1967-1983
Transitioning Into a New Era
 The Fall of 1967 saw the BSU occupying its new location on South Boundary Street. This new House would truly become home for more than two decades. It hosted many a cramped meal in its tight confines and added the beloved porch swing into the stories of so many BSUers. With any tran-ition, whether place, campus minister, or in student leadership, there are a range of emotions – sadness, frustration, and excitement. Reverend James Bardin became the new, full-time BSU Director that Fall and inherited this environment. (Technically, he was hired as the Director of Campus Ministry for the Peninsula Area, responsible for ministry at The College, Christopher Newport College, Thomas Nelson Community College, and Riverside School of Nursing.)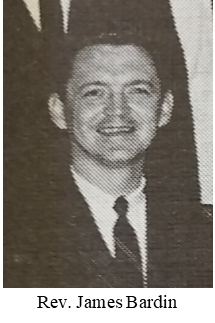 From the Colonial Echo, it seems likely that there were no Sunday night dinners for the 1967-68 academic year. Perhaps they wished to respect Monday night meals that were occurring at Williamsburg Baptist Church, or perhaps they just wanted to try something new. Instead they held Tuesday meetings and bi-weekly luncheons. However, Sunday night dinners began again for the 1968-69 year and continue to this day. Despite the transition there still remained many of the same activities. Visits to Eastern State Hospital, the Goodwill Center in Newport News, and a monthly coffeehouse called "The Forge" continued. During these years, annual BSU layouts in the Colonial Echo contain more references to summer missions, and the necessary fundraising to support them. James Bardin resigned his position in late Fall 1971.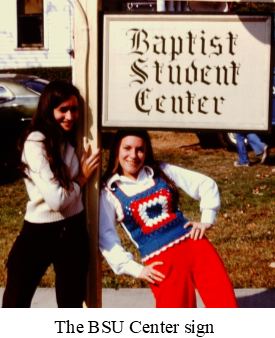 BSU Reaches Out
 February 1972 saw the arrival of Reverend Paul Lee as BSU Director.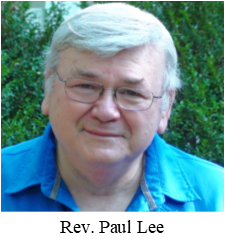 The students during these years were passionate about service and ministry in churches. The BSU started revival teams, drama teams, a small chorus, a handbell choir, and a folk music team. A three-octave set of handbells was purchased at this time. There was community outreach, such as monthly ministry at the mental hospital and an "Adopt A Grandparent" ministry at the Virginia Baptist Home in Newport News. Many served as summer missionaries. It is no wonder that a large number of students in BSU at this time went into full-time church ministry, missions, or leadership positions within the Baptist General Association of Virginia (BGAV). Among these are James Buckingham ('71), Nancy Stanton McDaniel ('72), Herbert Browning ('73), Mark Grumbles ('75), Donald Harvey ('75), Wayne Johnson ('75), and Elizabeth Cumbie Fogg ('75).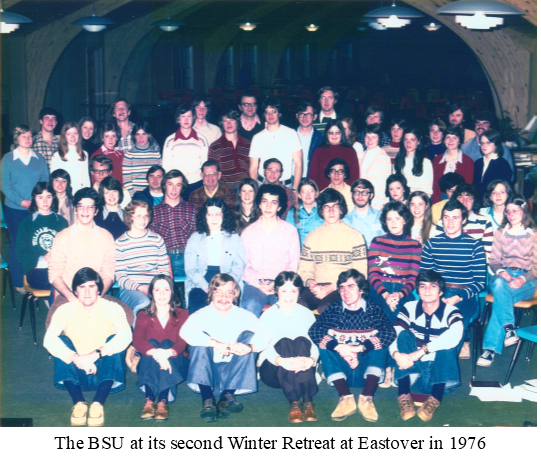 Another of Paul Lee's highlights was a mission trip to Clinch Valley to work with the Appalachian Outreach. They also held special worship services at the Clinch Valley Baptist Church. From a core of 15 students at his arrival, there would be a core of 40 students at his departure. Needing to take care of family back home in Tennessee, Paul Lee resigned his position as director in February 1974.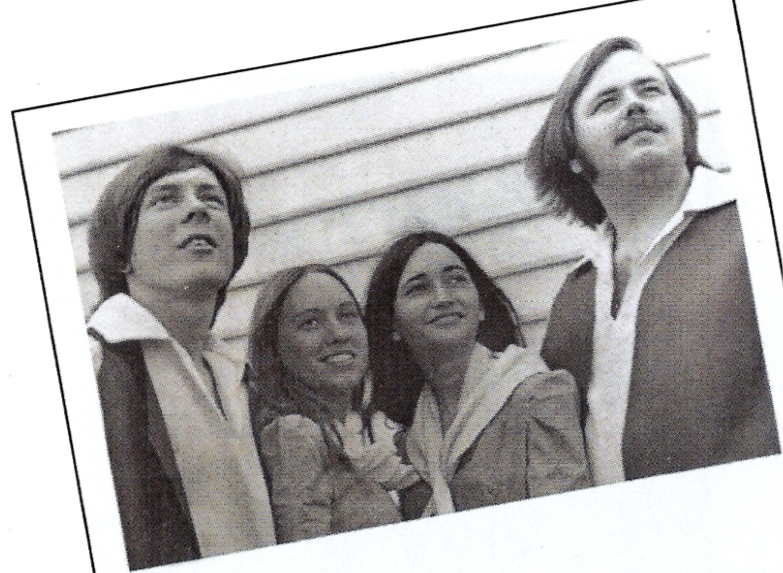 New Traditions
 In August 1974, Reverend Daniel Avery became the BSU Director. Under his guidance, the BSU embarked upon another exciting time of growth, when many new traditions began. The first Winter Retreat at Eastover began in January 1975. At the time, many students did not think it was a good idea, because W&M students must study so much. They registered 45 students for that first year. Aside from one dip in 1977, the number of registrants increased every year until 1981 when they registered 79 students.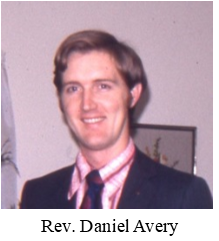 Though Sunday night dinners had been going on for some time, it was in the Fall of 1975 that WMU of the Peninsula Baptist Association began organizing their provision. In the Fall of 1977, student-led Family Groups began for growing deeper Christian community through prayer, Bible study, and fellowship. All three of these traditions continue today.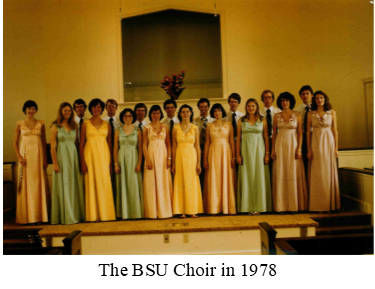 "The Fuzzy Tale," a BSU newsletter, was first published in September 1977. We still carry on a similar tradition of "Warm Fuzzies" today. Finally, "in addition to the extant BSU Folk Teams, a student-led BSU Choir was established in 1977," Linda Beahm ('80) and Mary Jo Tillery Nidiffer ('82) being among its first directors.1 Daniel would resign in September 1981, having been the longest serving BSU Director at The College to that point, leaving behind a sad, but thriving BSU fellowship.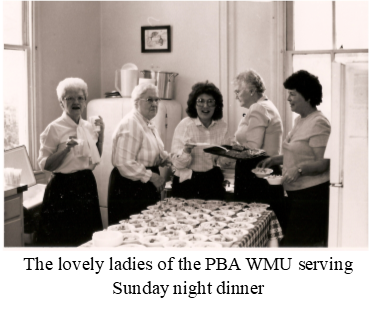 Mrs. Jean Haywood, wife of Jerry Haywood, Pastor of Walnut Hills Baptist Church, became the interim campus minister for BSU during the Fall of 1981. Passionate student leadership ensured many students remained involved in various programs and traditions begun in previous years. Ministry to the Pines Nursing Home is referenced in the Colonial Echo. Mrs. Haywood proved to be a capable, wise, and very relational campus minister, preparing the way for her successor who would arrive in the Spring of 1983.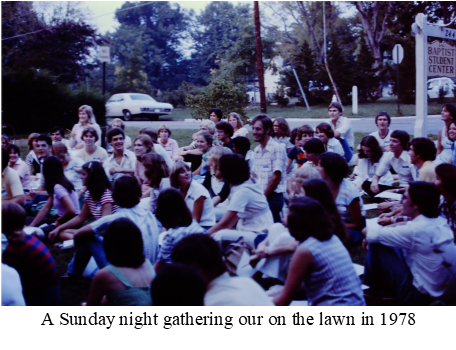 1. (Daniel Avery, Notes on History of the BSU at the College of William & Mary, January 2016.) ↩